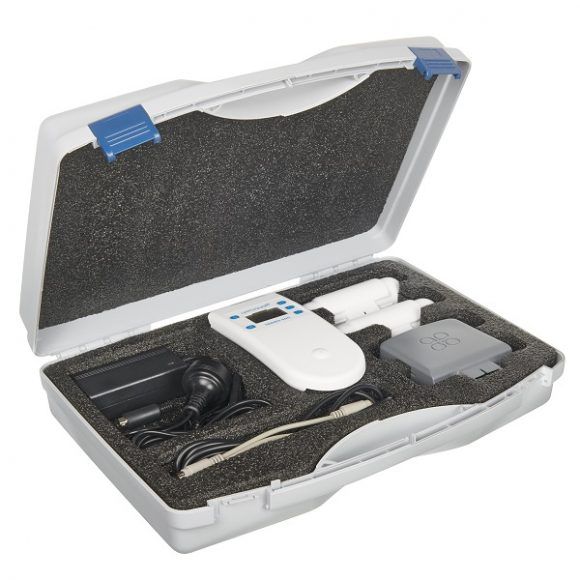 The Significance of WELL Air Testing:
Indoor air quality plays a vital role in our overall health and well-being, especially considering the amount of time we spend inside buildings. Recognizing this, the WELL Building Standard has introduced a comprehensive approach to assess and enhance indoor air quality through rigorous air testing. In this blog post, we will explore the importance of WELL air testing and the key steps involved in the process.
WELL air testing is an integral part of the WELL Building Standard, a performance-based system that focuses on creating healthier indoor environments. By measuring, certifying, and monitoring various aspects of a building that impact human health, the standard aims to ensure optimal well-being for occupants. Among its key components, air testing stands out as a critical process to evaluate and improve indoor air quality.
The Key Steps of WELL Air Testing:
Identify Testing Parameters
The first step in WELL air testing is to identify the specific parameters that will be measured. These parameters typically include particulate matter levels, volatile organic compounds (VOCs), carbon dioxide (CO2), carbon monoxide (CO), formaldehyde, ozone, and other potentially harmful pollutants. Determining these parameters helps establish a comprehensive understanding of the indoor air quality within a building.
Select Sampling Locations
Sampling locations are strategically chosen to provide a representative assessment of the indoor air quality throughout the building. These areas often include spaces where occupants spend significant time, such as offices, conference rooms, and common areas. By sampling from various locations, a comprehensive picture of the overall air quality is obtained.
Deploy Monitoring Equipment
Specialized monitoring equipment is utilized to measure and collect air samples from the selected locations. This equipment includes air quality monitors, particle counters, gas analyzers, and other devices capable of detecting specific pollutants. The deployed instruments ensure accurate measurements and provide valuable data for analysis.
Sampling Duration
The duration of air sampling depends on the parameters being measured and the requirements outlined in the WELL standard. Short-term measurements may span a few hours, while long-term measurements could extend over multiple days or weeks. The duration is carefully determined to capture variations in air quality over different time intervals.
Analyze the Samples
Following the collection of air samples, they are sent to a laboratory for detailed analysis. Skilled laboratory technicians employ advanced techniques and instruments to quantify the concentrations of different pollutants within the samples. The results are then compared to established thresholds and guidelines to determine if the indoor air quality meets the required standards.
Interpretation and Reporting
The laboratory generates a comprehensive analysis report that includes the concentration levels of each measured parameter. These results are thoroughly interpreted and compared to the guidelines set forth by the WELL Building Standard. The report provides a clear understanding of the indoor air quality and identifies areas that may require remedial action.
Take Remedial Actions
In the event that the air testing reveals pollutants or issues that exceed the established thresholds, appropriate remedial actions are necessary to improve indoor air quality. These actions may involve improving ventilation systems, reducing pollutant sources, or implementing air purification systems. Remedial measures are tailored to address the specific concerns identified during the testing process.
Periodic Monitoring
Maintaining optimal indoor air quality is an ongoing process. Regular air testing is recommended to ensure that air quality remains within the desired range over time. Periodic monitoring enables the identification of any changes or emerging issues, facilitating timely intervention and corrective measures.
WELL air testing is a crucial component of the WELL Building Standard, as it provides valuable insights into indoor air quality and supports the implementation of measures to enhance occupant health and well-being. By following a systematic approach that includes identifying parameters, selecting sampling locations, deploying monitoring equipment, analyzing samples, and taking remedial actions, building owners and operators can ensure a healthier and more comfortable environment for occupants. With the continued focus on indoor air quality, WELL air testing plays a vital role in creating buildings that prioritize the well-being of their inhabitants.
The products below are what we recomend for WELL Testing:
WELL Air Testing
Product
Sensor Range
Price

Indoor Portable Monitor Pro Kit

0-5000 ppm (CO2)

0-25 (VOC)

PM2.5/PM10

From $1,490.00

To $5,404.00

Indoor Portable Monitor Starter Kit

0-5000 ppm (CO2)

0-25 (VOC)

PM2.5/PM10

From $1,377.00

To $3,461.00

Indoor Portable Monitor WELL Compliance Kit

0-100 ppm (CO)

0-0.5 ppm (O3)

PM2.5/PM10

From $1,377.00

To $3,146.00

Outdoor Portable Monitor Pro Kit

0-0.15 ppm (O3)

0-25 ppm (CO)

0-30 ppm (VOC PID)

0-1 ppm (NO2)

PM2.5/PM10

From $1,490.00

To $5,885.00

Outdoor Portable Monitor Starter Kit

0-0.15 ppm (O3)

0-1 ppm (NO2)

PM2.5/PM10

From $1,377.00

To $3,462.00

School Air Quality Kit

0-0.15 ppm (O3)

0-1 ppm (NO2)

PM2.5/PM10

From $1,377.00

To $3,461.00