Aeroqual Dust Sentry Dust Monitor
The Aeroqual Dust Sentry is a heavy duty outdoor dust and particle monitor designed for continuous real-time measurement of ambient dust and particulate matter outdoors. Using this instrument with the web-based data acquisition software makes it easy to remotely monitor air quality.
The Dust Sentry Dust Monitor can be configured for many different applications: construction, waste, mining, transportation, consultancy and research. The instrument is designed to provide reliable real time indicative particulate measurement of Total Suspended Particulates (TSP) or Particulate Matter (PM) using a well proven near forward light scattering nephelometer and high precision sharp cut cyclone. By changing the sharp cut cyclone, the Dust Sentry can also measure PM 10, PM2.5, PM1 or TSP. For simultaneous measurement see the Dust Profiler.
A nephelometer is an optical sensor that uses light scattering from particulate matter to provide a continuous real-time measurement of airborne particle mass. The light source is a visible laser diode and scattered light is measured in the near forward angle using focusing optics and a photo diode. The nephelometer has an on-board temperature sensor which corrects for thermal drift, sheath air filter to keep the optics clean, automatic baseline drift correction and a fibre optic span system to provide a check of the optical components.
The sharp cut cyclone is a precision engineered component fitted to the Dust Meter inlet that physically selects particles 10, 2.5, and 1.0 microns and below. This ensures precise measurement of only the chosen cyclones size fraction.
The inlet is fitted with a heater that is used to remove moisture from the incoming sample. Moisture can reduce the accuracy of optical measurement, so for best results the inlet heater is activated in the event of high humidity.
The instrument includes an embedded PC, with over 20 years of on board data storage. Two powerful software systems are available. Aeroqual Connect is the instrument operating software and included as standard. It opens in your browser so no software needs to be installed or updated. With Aeroqual Cloud you can remotely access data on any device even when your instrument is offline. There are also several options available including: wireless communications, SMS and email notifications and weather sensors. The instrument is packaged in a robust, lockable enclosure and is light enough for one person site installations. Solar shields prevent the enclosure from overheating in climates with high solar irradiance.
Applications:
-Construction dust monitoring
-Industrial perimeter monitoring
-Roadside monitoring
Dust Sentry Options (how to order)

Note: The Dust Sentry is highly customizable to fit your every need. Please review the options closely to ensure you choose the right configuration for your application. Please call if you have any questions or need help configuring the right sensor for your application.
Optional Sharp Cut Cyclones
The Dust Sentry measures Total Suspended Particulates (TSP) or to put simply is solid particles and liquid droplets 100 micrometres or less in diameter.
Sharp cut cyclones can be fitted to restrict the particulate size to the designated cyclone value.
There are 3 sharp cut cyclone options.
PM10 - (less than or equal to 10 microns) - Commonly used cyclone for construction dust applications.
PM 2.5 - (less than or equal to 2.5 microns) - This is what is typically used for air pollution applications.
PM 1 - (less than or equal to 1.0 microns) - Used for special applications where measuring very small amounts of dust is necessary.
---
Optional Integrated Sensors
The Dust Sentry can be configured with additional environmental sensors.
Novalynx Pyranometer - Novalynx silicon pyranometer for measuring solar radiation.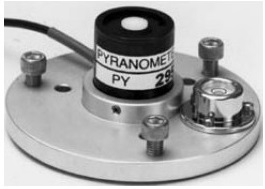 Cirrus Noise Sensor - Cirrus Class 1 outdoor noise sensor with automatic calibration.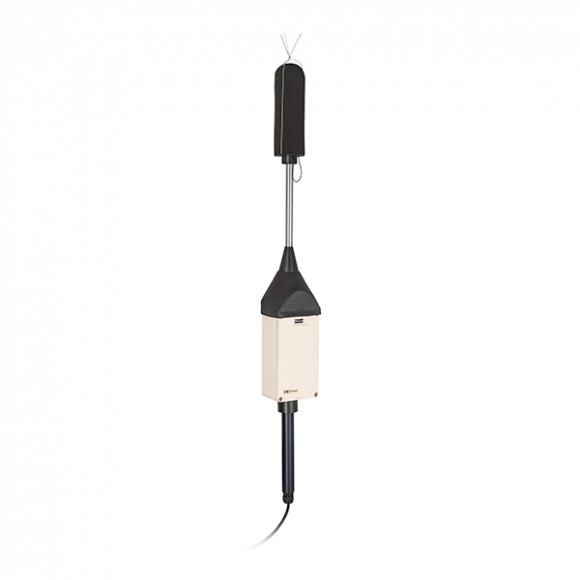 Met One MSO - Met One MSO multi-sensor: wind speed, wind direction, barometric pressure, air temperature, relative humidity.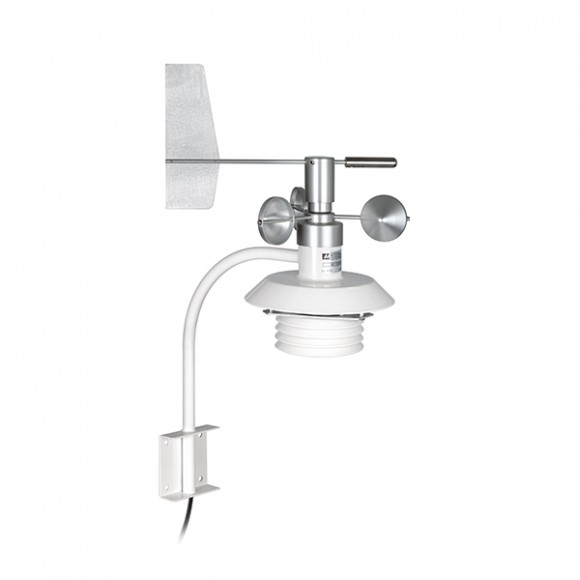 Gill WindSonic Sensor - Gill WindSonic ultrasonic wind speed & direction sensor.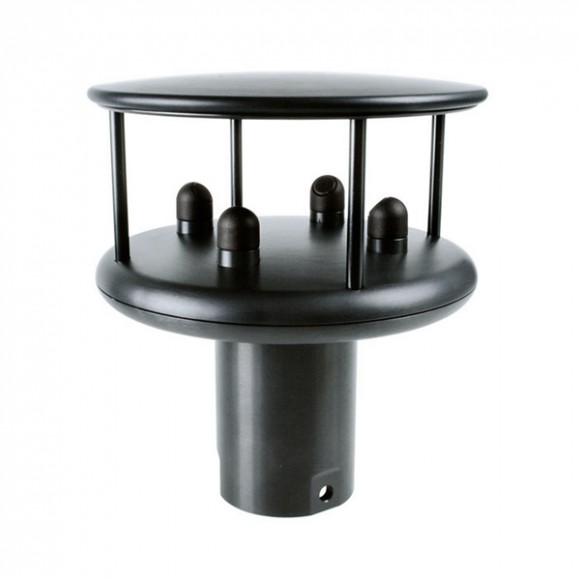 Vaisala Weather Transmitter - Vaisala multi-sensor with integrated heater, mounting kit and bird spike: wind speed, wind direction, precipitation, barometric pressure, air temp., relative humidity.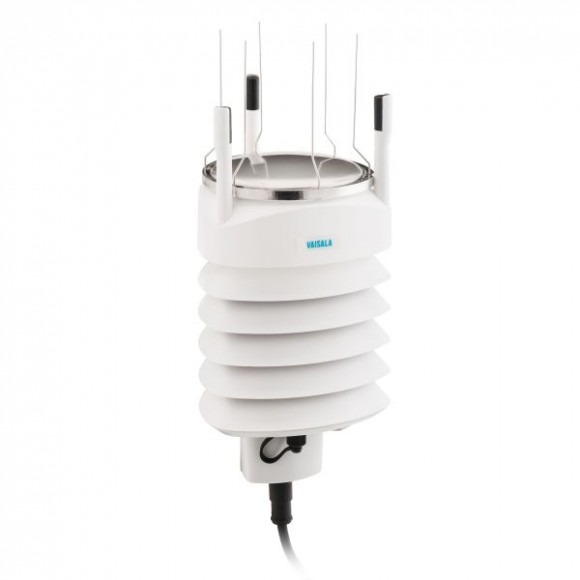 Auxiliary Module - Interface between designated third party sensors and embedded PC.
---
Optional Integrated Communications
Cellular IP Modem - Compact five-band GSM/GPRS/EDGE/UMTS/HSPA/3G IP gateway pre-configured for remote Connect/Cloud access (excl. SIM)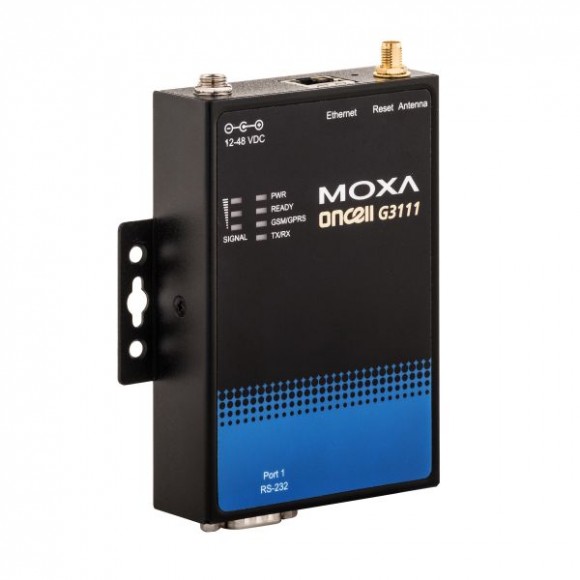 4-20mA and Relay Ouput - Output module for 4-20mA (4-channel) and relay (2-channel)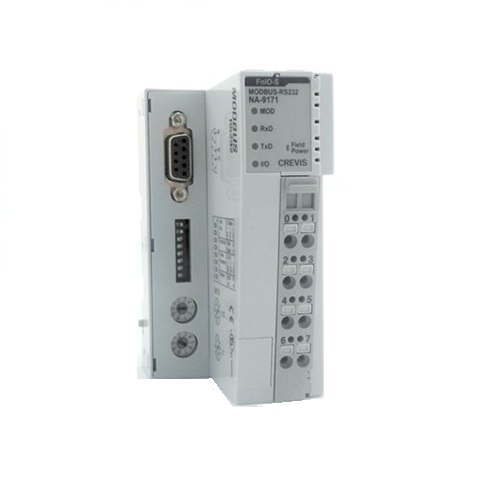 Email/SMS Alerts - Unlimited email alerts and up to 50 SMS/text alerts per month (fee per year)
Auto Data Export - Auto export data to email and FTP server (fee per year)
---
Software Packages
Support Software License (FREE)- Includes: table view; calibration; maintenance; diagnostics; map view; journal; and 1-month view historical data (for remote diagnostics and instrument support)
Basic Software License - Includes Support features plus: Basic charts; CSV data download; SMS/Email alerts; FTP/data export; Cloud API; and 12-month view historical data (annual license per instrument)
Plus Software License - Includes Basic features plus: Advanced charts; network view; wind roses; pollution roses; and unlimited historical data view (annual license per instrument)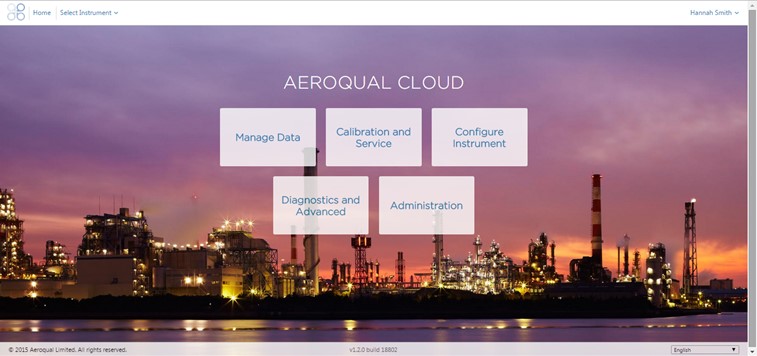 Downloadable Dust Sentry - Dust Monitor Manual
More Information
Manufacturer
Aeroqual
Call For Price
No
Detection Technology
Nephelometer
Power Requirements
100-260VAC (standard): 15W / 24W* Regulated 12VDC (if required): 15W / 24W*
Accuracy
<±(2 μg/m3 + 5% of reading)
Lower Detectable Limit
<1 μg/m3
Sample Flow Rate
2.0 LPM
Ambient Temperature Range
-10°C to +50°C
Enclosure Type
Lockable IP65 GRP cabinet with integrated aluminium solar shield armour Inlet: 36cm heated inlet
Data Logging
32GB Hard Drive (>20 years data storage)
Averaging Period
1 min, 5 min, 10 min, 15 min, 30 min, 1 hr, 2hr, 4 hr, 8 hr, 12 hr, 24 hr
Dimensions (LxWxH)
483H x 330W x 187D mm (including solar shield armour & mounting brackets)
Mounting
Pole, tripod and wall mounting brackets included
47mm Sample Filter (Optional)
47mm filter for particle loading analysis
Outputs
RS232 (legacy mode) 2 x Relay (optional) 4 x 4-20mA (optional)
Communication Protocol
Standard: WIFI, Ethernet (LAN) Optional: Cellular IP GPRS modem
Warranty
1 Year
Audible Alarm
No
Calibration
Annually
Sensor Life
2 Years
Range
0 to 2000 μg/m3
Unit Features

-Measures TSP & PM1/PM2.5/PM10

-Over 20 Years of On-Board Storage

-Highly Customizable Unit

Sensor Range

0 to 2000 μg/m3

Resolution
1 μg/m3
Sensor Range

0 to 2000 μg/m3
We found other products you might like!