Series 930 Transmitter (S-930)
The Aeroqual Series 930 Transmitter/Controller has multiple-output capability and can be included in a network of monitors via RS-485. The Series 900 provides a 4-20 mA output, 2 alarm relays, and 2 control relays that are user-settable with the provided software.
The Series 930 is customizable with optional integrated display, audible alarm, strobe light, temp, humidity, and sensor heads. Choose the right configuration for your application or call us for additional details.
The Series 930 Fixed Gas Monitor is a flexible monitor compatible with a range of gas sensors as well as a temperature and humidity sensor, if required. The sensor is housed in a robust IP65/NEMA 4 rated water resistant enclosure protecting it from water damage. There is also the option to include an integrated display for reporting real-time gas concentrations and/or an optional strobe and siren kit which can be configured to activate to a user defined set point.
The Series 930 outputs are designed to measure and control gas concentrations and communicate to a variety of hardware systems. The monitor can operate in three ways:
-As a relay controller via the integrated relays and user configurable set points to control an external device such as an ozone generator or initiate an alarm.
-As a gas transmitter via the 4-20 mA output which allows connection to a PLC or current sensing device to provide gas concentration information for applications such as health and safety monitoring.
-As a monitoring network via the RS485 digital output to enable gas monitoring at several indoor locations with information being logged to a central point.
The Series 930 monitor is easy to install due to the lightweight enclosure and provided wall mounting kit. It requires a 24V power supply which is user supplied to allow flexibility in locations it can be installed. The sensor heads are simple to replace and can be sent back to Aeroqual for recalibration. The sensor heads available with the S930 Fixed Gas Monitor can be found under the sensors tab.
There is also free to download configuration and networking software available down below under the downloads section. The configuration software allows for quick and easy configuration of the alarm and control set points. The networking software can be used to log data from a network of monitors to a single PC. Your S-930 should also be calibrated annually, and then have the sensor replaced after sensor failure. (Sensor Life: 2 years).
Benefits:
-Flexible use due to wide range of outputs and configurations
-Network capability to monitor at several sites simultaneously
-Easy to configure alarm and control outputs via PC software
-Active sampling for higher accuracy
-Sensor enclosed in tamper proof, water-resistant enclosure
-Changing sensor heads is quick and easy, no additional configuration required
-To recalibrate simply send the sensor back to the factory
-Optional display to report real-time gas concentrations
-Configurable strobe and siren for alerting excessigve gas
-Easy to mount
Applications:
-Health and safety monitoring
-Industrial process control
-Indoor air quality monitoring
-Real-time network monitoring
What's Included:
-Series 930 monitor base

-4-20mA analog output

-RS485 digital output

-Low alarm, High alarm, Control and Diagnostic external signal functions

-Integrated relays

-Gas sensor head with calibration certificate

-Wall mounting kit

-Temperature and relative humidity sensor (Optional)

-Integrated display (Optional)

-Configurable strobe and siren kit (Optional)

-Serial RS 485 to USB Converter (suport) for connecting S930 to PC (Optional / Additional Cost)
Wireless Monitoring & Data Logging Kit:
Use the Wireless Monitoring & Data logging Kit with your fixed mount monitor to connect it to the internet allowing access from anywhere. Receive Instant notifications with free text and email alerts. This is a great addition for your fixed mount gas detector.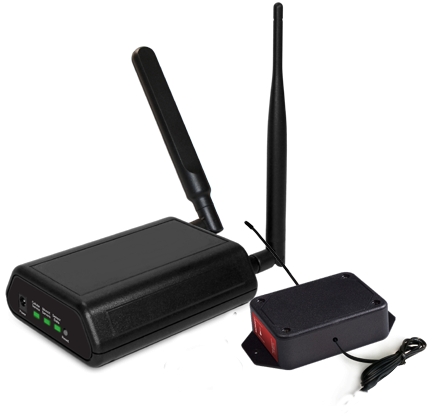 Downloads:
Links to more info:
-Tech info and Specifications on each available Gas Sensor
Sensor Specifications for Fixed Mount Aeroqual Series-930, and Series-940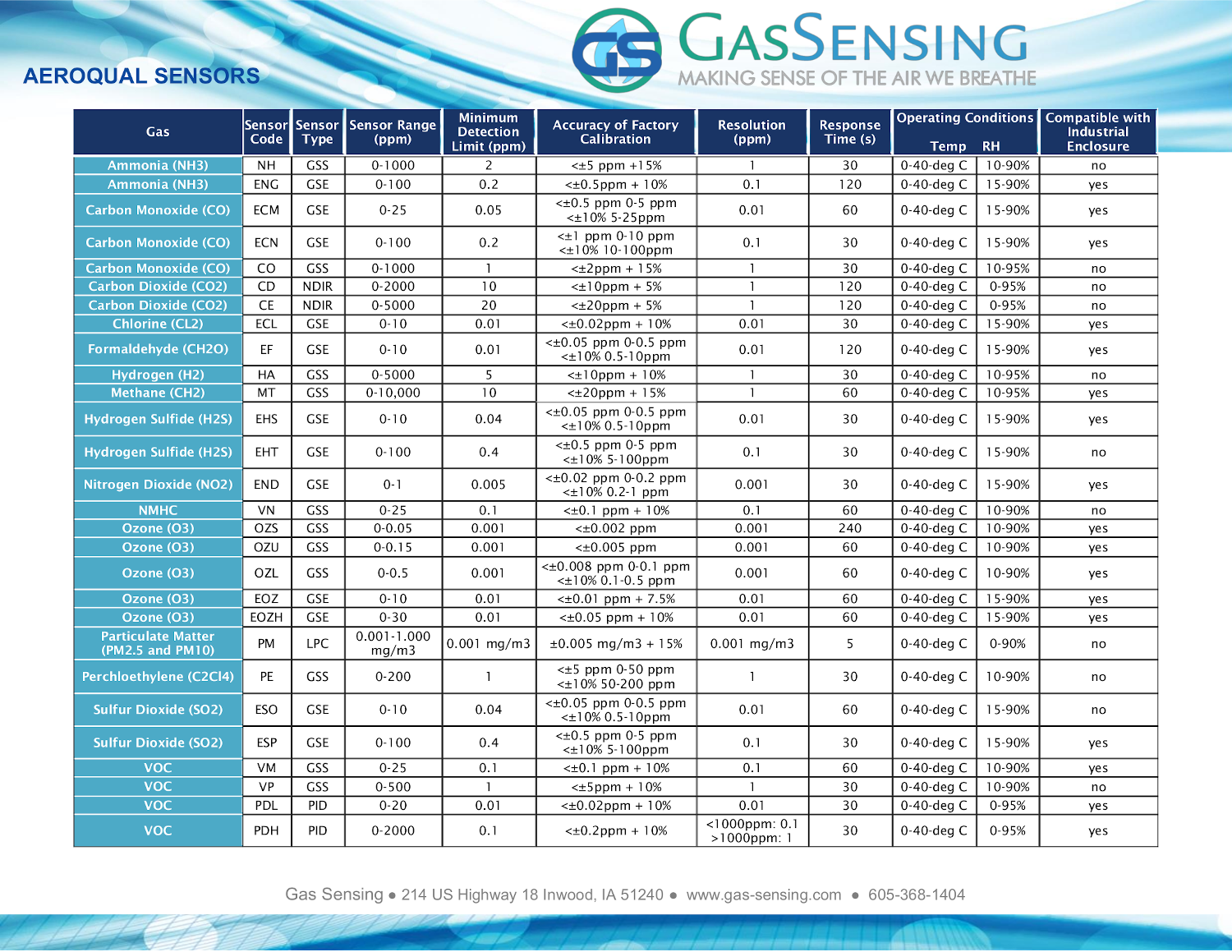 Click on image to expand
Full list of technical information and specifications for all Aeroqual sensors
More Information
Manufacturer
Aeroqual
Rental Period
Weekly
Quickbooks Stock Level
-1.000000
Call For Price
No
Gas
Ammonia (NH3), Carbon Dioxide (CO2), Carbon Monoxide (CO), Chlorine (Cl2), Dual - CO, CO2, Ethylene Oxide (ETO), Formaldehyde (CH2O), Hydrogen (H2), Hydrogen Sulfide (H2S), Nitrogen Dioxide (NO2), NMHC, Ozone (O3), Sulfur Dioxide (SO2), Triple, CO, CO2, VOC, VOC
4-20 mA Output
Yes
Relays
2 Alarm Relays + 2 Control Relays
Field Replaceable Sensor
Yes
Min, Max, Avg
Yes
Voltage Output
0-5 V
Power Requirements
24V DC, 500 mA
Datalogging
No
Rechargeable
No
Field Replaceable Battery
No
Warranty
1 Year
Audible Alarm
Optional
Calibration
Annually
Sensor Life
2 Years
Range
Gas Dependent
Unit Features

-4-20 mA Output

-Optional Display

-Low Level Ozone Detection

Sensor Range

0-0.05 ppm

0-0.15 ppm

0-0.5 ppm

0-10 ppm

Resolution
Range Dependent
Integrated Relays
Yes
Sensor Range

Gas Dependent
We found other products you might like!